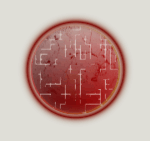 First Coinbase, Now Binance: Big Fish in Choppy Waters1
Last week, the SEC took dead aim at Coinbase. This week, the CFTC did the same to Binance and its ubiquitous boss popularly known as CZ.
On March 27, 2023, the Commodity Futures Trading Commission ("CFTC") filed a civil enforcement action in the U.S. District Court for the Northern District of Illinois charging Changpeng Zhao and three Binance entities with numerous violations of the Commodity Exchange Act ("CEA") and CFTC regulations. The complaint also charges Samuel Lim, Binance's former chief compliance officer, with aiding and abetting Binance's violations. The agency seeks disgorgement, civil monetary penalties, permanent trading and registration bans.
According to the complaint, numerous Binance entities operate the Binance centralized digital asset trading platform through an intentionally opaque common enterprise, at the direction of CZ. The crux of the complaint is that Binance has acted as (unregistered) futures commission merchant ("FCM") and therefore was subject to, but intentionally flouted, U.S. anti-money laundering laws ("AML").
The complaint further charges Binance, CZ, and Lim with willful evasion of the requirements of the CEA, alleging they conducted certain activities outside the U.S. designed to avoid CFTC regulation, such as intentionally structuring their entities and transactions to avoid registration requirements and instructing U.S. customers as well as other customers as to how to evade Binance's compliance controls.
Finally, the complaint charges Binance with acting as a designated contract market or swap execution facility based on its role in facilitating derivatives transactions without registering with the CFTC.
The 74-page complaint includes numerous alleged statements by CZ, Lim, Binance's Money Laundering Resource Officer ("MLRO") and others regarding Binance's compliance efforts and activities in the U.S., including a message from Lim that Binance's compliance efforts consisted of "email sending and no action. . . I guess you can say its 'fo sho.'" and a message from the MLRO that "need[ed] to write a fake annual MLRO report to [an allegedly nonexistent] Binance board of directors." to which Lim allegedly responded "yea its fine I can get mgmt. to sign" off on the report. The alleged statements paint a picture of apparent institutional disdain for complying with U.S. AML requirements.
LEGAL TOKENS
This action against Binance further demonstrates the long arm of the U.S. government's enforcement jurisdiction with respect to offshore exchanges, or at least how far regulators are trying to extend it. The CFTC argues that while Binance was not registered as FCM, it should have, and therefore it should have complied with U.S. AML laws. These charges are comparable to those from 2021 against BitMex for illegally operating a cryptocurrency trading platform and Anti-Money Laundering violations. AML claims may become the crypto industry's equivalent of the tax charges brought against Al Capone.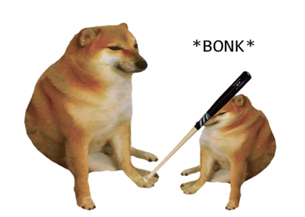 ---
______________________________________________
1 Yes, we are mixing metaphors.