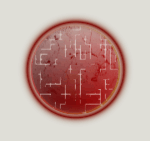 Jarndyce and Jarndyce drones on. This scarecrow of a suit has, in course of time, become so complicated that no man alive knows what it means. The parties to it understand it least, but it has been observed that no two Chancery lawyers can talk about it for five minutes without coming to a total disagreement as to all the premises. Innumerable children have been born into the cause; innumerable young people have married into it; innumerable old people have died out of it. Scores of persons have deliriously found themselves made parties in Jarndyce and Jarndyce without knowing how or why; whole families have inherited legendary hatreds with the suit. The little plaintiff or defendant who was promised a new rocking-horse when Jarndyce and Jarndyce should be settled has grown up, possessed himself of a real horse, and trotted away into the other world. Fair wards of court have faded into mothers and grandmothers; a long procession of Chancellors has come in and gone out; the legion of bills in the suit have been transformed into mere bills of mortality; there are not three Jarndyces left upon the earth perhaps since old Tom Jarndyce in despair blew his brains out at a coffee-house in Chancery Lane; but Jarndyce and Jarndyce still drags its dreary length before the court, perennially hopeless.
Charles Dickens, Bleak House.
On March 22, 2023, Coinbase, Inc. received a Wells notice from the SEC.
A Wells notice is the means by which the staff of the Enforcement Division informs someone it has decided to recommend the Commission bring an enforcement action against them and identifies the potential charges. Recipients may then make a submission in response.
According to public comments made by Coinbase, the staff informed them the recommendation would be based on "an unspecified portion of our listed digital assets, our staking service Coinbase Earn, Coinbase Prime, and Coinbase Wallet."
LEGAL TOKENS
There will be no winners here.
The SEC filed its case against Ripple Labs more than two years ago. It involves a single token. There are more than 250 tokens listed on Coinbase. Each with issuers or other market participants with an economic interest in the outcome of the litigation. Many, many of them will want their views heard by the court. In other words, this case may take longer than Jarndyce v. Jarndyce. Absent an act of Congress, that may mean continuing regulatory uncertainty for crypto markets and retail investors for years to come.
Sure, the SEC could file a more streamlined case. In its complaint it could name just those tokens that, in its view, are most clearly securities. Those for which it has the best evidence. Maybe the SEC wins. Then what? Coinbase will continue operating, listing all of the tokens the SEC did not prove in court were securities, not to mention new tokens. Then we do it all again? Some version of it? Alternatively, the SEC tries to shut down Coinbase altogether, which no one could mistake for protecting shareholders.
There is a middle way. The SEC could share its views as to which of the most widely held and traded tokens are securities. Or the SEC and CFTC could hash it out and let us know. That would bring desperately needed clarity to market participants, including exchanges and retail investors. In fact, Coinbase reports it asked the SEC to identify which digital assets on the exchange it considered securities, but the SEC has declined. Which seems odd? After all, in any complaint it files against Coinbase, the SEC will have to name assets it alleges are securities. Some, at least.
The SEC could provide a path to registration for exchanges, but it seems such a path does not exist. Coinbase reports having met with the SEC more than 30 times on the subject. But it has been a one-way street, with Coinbase doing all the talking and the SEC, as is its practice, declining to give legal advice.
We understand the SEC not giving legal advice to individuals on specific questions. It just doesn't have the resources to provide counsel, at all times, to every member of the public with a securities law question. However, it does a disservice to the markets and investors when it declines to give guidance on questions affecting a broad segment of the investing public or, as has been the case with crypto, an entire industry.
Another interesting point is the SEC's focus on Coinbase Earn. As the Coinbase blog post points out, staking was discussed in Coinbase's prospectus when it went public in April 2021. Specifically, the word "staking" appears 36 times. Here are the two times it appears in the context of possible legal or regulatory concerns: "We also offer various staking, rewards, and lending products, all of which are subject to significant regulatory uncertainty, and could implicate a variety of laws and regulations worldwide. For example, there is regulatory uncertainty regarding the status of our staking activities under the U.S. federal securities laws." The other 34 mentions are in the context of Coinbase offering staking services (including that it earned $10mm in commissions from staking in 2020) and technical issues.
Will the fact that the SEC staff reviewed the prospectus and did not raise (presumably) any other concerns about Coinbase offering its staking service be helpful if when this goes to court? The SEC staff (and capital markets lawyers) will tell you that its review and subsequent effectiveness of a registration statement does not imply that it agrees with legal positions that an issuer is taking (e.g., that a staking service does not violate securities laws).1 But it is likely that a court (and definitely the court of public opinion) may look askance at the SEC's argument that it was reasonable to let a public company engage in conduct the SEC knew was a violation of securities law for two years.
---
---
_____________________________________
1 Until 2016, the SEC actually required issuers to affirmatively include so-called Tandy language, which required an issuer to acknowledge in writing that the disclosure in the registration statement was its responsibility and to affirmatively state that it would not raise the SEC review process and acceleration of effectiveness as a defense in any legal proceeding.