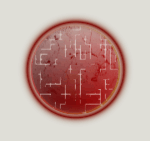 On June 22, 2021, the SEC announced that it settled charges against Loci Inc. and its CEO John Wise for making false and misleading statements in connection with the unregistered offer and sale of digital tokens called "LOCIcoin" through their InnVenn software platform.
Between August 2017 and January 2018, Loci Inc. and John Wise raised $7.6 million from early investors under the facade of inflated company revenue, employment numbers, and InnVenn user base. Wise and Loci allegedly made these false statements directly to investors as well as through Loci's marketing materials and the news media. The SEC found both Loci and Wise guilty of violating antifraud and registration provisions of federal securities law. The SEC imposed a $7.6 million civil penalty against the company. The settlement also requires that Loci destroy their remaining LOCIcoin tokens, request the removal of the tokens from trading platforms, and publish the SEC's order on Loci social media channels.
The order additionally found John Wise guilty of misusing investor proceeds to fund his personal expenses. Pursuant to Section 12 of the Exchange Act, Wise is now prohibited from serving as an officer or director of any company that issues a class of securities.
LEGAL TOKENS
This settlement reflects that the SEC plans to continue to step up their enforcement of crypto issuers. This is not a surprising development and is one in a long line of similar cases brought against crypto issuers and promoters. For instance, in May 2021, the SEC sued a group of five cryptocurrency promoters who raised over $2 billion from investors from the sale of unregistered digital asset securities offerings.
The penalties against CEO John Wise also serve as a reminder that private company executives can be held liable under federal securities laws. Individual company officers should be wary of this possibility when they act on behalf of their company, particularly regarding releasing statements that may be construed as false or misleading to investors.