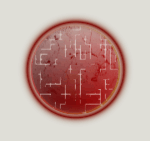 Over the past week, the United States, European Union, United Kingdom, and other allies have imposed multi-lateral sanctions against Russia in response to its military invasion of Ukraine. First, on February 22, 2022, the U.S. imposed a full trade embargo in response to Russia's decision to annex and recognize the Donetsk and Luhansk People's Republics as independent states, as well as sanctions against two state-owned financial institutions. Second, on February 24, 2022, in response to Russia's further invasion of Ukraine, the U.S. announced wide-ranging sanctions impacting the financial services sector of the Russian economy, which included new sanctions on numerous Russian financial institutions, as well as restrictions on transactions involving certain new debt or equity issuances. The U.S. also imposed sanctions against Belarus for its support of the Russian invasion of Ukraine. Third, on February 25, 2022, the U.S. imposed blocking sanctions against Vladimir Putin and certain other senior members of the Russian government. Finally, on February 28, 2022, the U.S. imposed sanctions against the Central Bank of Russia and the Russian Direct Investment Fund, among other actions.
In short, the U.S. Department of the Treasury's Office of Foreign Assets Control ("OFAC"), in implementing these new sanctions, has established a new sanctions program titled the "Russian Harmful Foreign Activities Sanctions" program. We provide additional details on the U.S.'s new sanctions below. Identifying information for those who have been sanctioned can be found on OFAC's consolidated Sanctions List.
Click here to view the full alert.