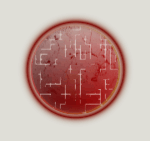 In honor of the 2023 MLB All-Star game, Seward and Kissel presents the first ever Howey All-Star Team. The lineup below imagines the seminal federal cases interpreting the meaning of the term "investment contract" in U.S. securities law as a batting order card for a baseball game, including player statistics.1 We hope our lineup will keep you fresh during the dog days of summer. Enjoy reading, and play ball!
1 The number included as a statistic for each player equates to the number of times the case has been used in citing decisions according to Lexis.
Howey All-Star Team
BATTING ORDER
PLAYER

POSITION

ATTRIBUTES
1

International Brotherhood of Teamsters v. Daniels

439 U.S. 551

Non-contributory pension plans are not securities.

CF

Teamsters is a sneaky quick center fielder. If he can get a hit against Howey in batting practice, then we want him to hit leadoff and get on base. Teamsters is always there to help his teammates out, just like a trusted pension-plan.

Teamsters lead the league with 558 stolen bases.

2

Landreth Timber Co. v. Landreth

471 U.S. 681

If a case is labeled as a stock and acts like a stock, then it is a stock, which ultimately means that it is a security.

1B

Landreth is old reliable. If it looks and moves like a fastball, then it is a fastball, and he will crush it out of the park.

Landreth is sitting at 658 home runs at the all-star break.

3

SEC v. W. J. Howey Co.

328 U.S. 293

The bedrock of securities law that laid out the Howey Test: (1) Investment of money; (2) in a common enterprise; (3) with the expectation of profit; (4) derived from the efforts of others.

SP/DH

Howey is a generational two-way talent. The type of player who once he stepped on the field, the game changed forever. The original orange hurler from the south. He is the captain of this team and the face of the franchise.

Howey has been virtually unhittable with 2,709 strikeouts.

4

United Housing Federation v. Forman

421 U.S. 837

Paradigm case on how use and consumption of an asset factors into the Howey analysis.

3B

The ultimate power hitter. We are going to need to stock up on Gatorade and sunflower seeds because before we know it, he will use and consume all that we have in the dugout.

Forman leads the league with an unheard of 1,395 RBIs.

5

Gary Plastic Packaging Corp. v. Merrill Lynch, Pierce, Fenner & Smith, Inc.

903 F.2d 176

The promise to hold a secondary market was deemed to be an investment contract.

2B

The perfect flexible piece to flush out our roster. Gary Plastic can play every position, making him a hot commodity on the secondary trade market.

Gary Plastic has hit 147 doubles already this season.

6

SEC v. Koscot Interplanetary, Inc.

497 F.2d 473

A pyramid scheme can constitute the expectation of profits derived from the efforts of others.

C

The most elite catcher in the game. He provides pitchers with the best game scripts and derives his success from the efforts of his teammates.

Koscot supports an unbelievable Wins above Replacement (WAR) of 312.

7

Marine Bank v. Weaver

455 U.S. 551

Certificates of deposit are not considered securities. The loans at issue in this case were made to a slaughterhouse.

RF

Marine Bank is one of the best defenders in the game. He earned the nickname "slaughterhouse" by consistently throwing out any runner trying to get home.

Marine Bank already has 419 runs saved this year.

8

Hocking v. Dubois

885 F.2d 1449

A secondary seller of a security is not always able to offer an "investment contract." This case may be cited in future Coinbase/Binance cases.

LF

Hocking is a raw talent, but with the right coaching, he can develop into one of the sport's most dominant forces.

Hocking has 114 hard-hit balls in this early season.

9

SEC v. Glenn Turner Enterprises Inc.

474 F.2d 476

Expands the use of "solely" from the efforts of others.

SS

Glenn Turner is very flexible, but he is focused on the flashiness that comes with his success, which holds him back from achieving his full potential, i.e., he has the classic shortstop mentality.

Glenn turner is leading the league with 649 opposite field hits.
Substitutions

SEC v. Edwards

540 U.S. 389

Fixed rate of return for a payphone investment resulted in the issuance of a security.

CP

Always need to evaluate the fixed rate cost to call this flamethrower in from the bullpen­—the phone calls from the dugout payphone usually result in a win.

Edwards has 203 closes to date.
Opposing Pitcher

Player

Player Bio

Reves v. Ernst & Young

494 U.S. 56

Introduced family resemblance test.

Reves grew up idolizing Howey, but unfortunately Howey's skills are in another league of their own. Because of this Reves did not make the team and will stick to taking notes on his opponents in order to make the team next year.