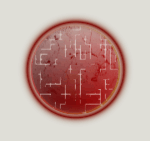 As we discussed in Part 1 of the Ooki Saga, the CFTC managed to drop a bombshell in the civil enforcement action against Ooki DAO by arguing that a DAO is an unincorporated association and everyone who voted its governance token is a member of the association with unlimited liability.
But the CFTC was not done yet—it convinced the court to permit service by providing "a copy of the summons and complaint through the Ooki DAO's Help Chat Box, with contemporaneous notice by posting in the Ooki DAO's Online Forum."
Service of process has always had a colorful side to it. One person who refused to accept service of process was tricked to accept a registered letter containing the service of process papers thinking that it was the required step to claim a mountain bike won in a raffle.1 The SEC served Do Kwon, the elusive founder of Luna, when he came to the United States to speak at a conference (the Second Circuit agreed that this service was proper, over the objections of Kwon). Courts have permitted service of process by email and by posting on a social media page before. But the alternate service permitted by the Ooki court seems to go a bit further—service by email or posting on a social media page is directed to a specific person (i.e., the defendant); service through a help chat box and posting on a forum seems to be the equivalent of service by putting an ad in the paper.2
LEGAL TOKENS
The Ooki DAO case has, not surprisingly, created a lot of interest in the larger blockchain community and has resulted in a call to arms by the LeXpunK Army3 and the DeFi Education Fund, who have asked the court for leave to file amicus briefs to argue that the court should reconsider its decision to permit service of process by the alternate means requested by the CFTC. Hearings have been scheduled for November; so look for Part 3 of the Ooki Saga then.
Whatever the outcome in the Ooki Saga, DAO developers and users are on notice that U.S. regulators will continue to develop processes by which to ensure compliance with applicable regulations.
1 The fact that he could not remember entering the raffle should have been a tipoff, though.
2 Though, apparently, at least one court held that publication in a newspaper is sufficient. In re Adoption of K.P.M.A., 2014 OK 85, ¶ 37, 341 P.3d 38, 51. In Fortunato v. Chase Bank USA, N.A., No. 11 CIV. 6608 JFK, 2012 WL 2086950, at *2 (S.D.N.Y. June 7, 2012).
3 Lawyers looking for a hip image can enlist here.