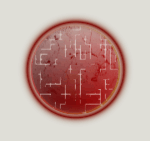 On June 1, President Joe Biden announced the White House's intention to evaluate the use of crypto in connection with ransomware payments made to cybercriminals. The White House plans to launch a strategic review to, in part, build an international coalition that holds countries who harbor ransomware actors accountable, as well as "expand cryptocurrency analysis to find and pursue criminal transactions."
The Biden administration's criminal crypto tracking efforts reached their fruition on June 7, when the Department of Justice released a statement that it seized 63.7 bitcoins valued at approximately $2.3 million paid to the ransomware extortionist group known as DarkSide. The seized funds are the proceeds of a recent ransomware attack against Colonial Pipeline that interfered with critical U.S. infrastructure. Remarkably, according to reports, the DOJ was not only able to track the bitcoin but also obtain the private key of the wallet that held the bitcoin in question. It remains to be seen whether the recovery of the Colonial Pipeline ransom was the result of a perfect storm of circumstances or whether U.S. enforcement agencies can repeat this feat.
According to Chainalysis, ransomware attacks are growing increasingly profitable for bad actors, with ransomware-linked addresses amassing $81 million in crypto so far this year. Recent notable attacks against Colonial Pipeline as well as JBS exemplify ransomware's growing threat.
The trace and seizure of the ransom proceeds signify the White House's recent movement to make ransomware a priority. The FBI plans to continue to use their available resources to trace illicit funds, disrupt ransomware attacks, and protect the private sector from malicious cyber actors.
LEGAL TOKENS
Although criminal activity accounts for less than 1% of all crypto transactions, crypto's recent high-profile association with cyberattack ransom payouts subjects crypto to a stricter level of scrutiny from the government. This White House announcement and the FBI's successful seizure of ransomware proceeds may signal a pattern in the Biden administration's mission to expand on existing crypto regulation and enforcement.