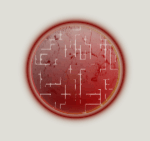 Tesla Inc. has invested $1.5 billion in bitcoin since January, another signal of broadening interest in (and acceptance of) the cryptocurrency. Tesla amended its investment policy in January to "further diversify and maximize returns" on its cash, the company said in its annual report filed Feb. 8 with the Securities and Exchange Commission. Tesla also said it would begin accepting bitcoin as a form of payment for its products "in the near future." Tesla had $19.4 billion in cash on its balance sheet as of Dec. 31, 2020.
Elon Musk, Tesla's CEO, has expressed interest in bitcoin over time in interviews and Twitter posts. Tesla's actions sent the value of bitcoin soaring as much as 14% after the news, and other cryptocurrencies were also up.
Tesla's interest reflects growing institutional interest in bitcoin. The electric-car manufacturer, with a market capitalization of more than $800 billion in early February, is the biggest publicly traded company yet to take a large position in bitcoin. Institutional investors such as Paul Tudor Jones II, the celebrated hedge fund manager, and Bill Miller, who runs a mutual fund, have taken stakes in the cryptocurrency.
While Tesla's move might attract interest in its own stock as a way to get exposure to bitcoin, it has also been criticized on Wall Street. Tesla's action was characterized as a gimmicky way to lure investors into an overvalued stock by David Trainer, chief executive of investment research firm New Constructs, in two media reports.
LEGAL TOKENS
Tesla's investment in bitcoin (following the one by MicroStrategy last year) raises the question whether a company that produces cars, batteries, and solar panels should invest in cryptocurrencies. Tesla's annual report acknowledges the risk: "If we hold digital assets and their values decrease relative to our purchase prices, our financial condition may be harmed." Tesla's decision to accept bitcoin as payment for its products could, in retrospect, be far more important to the further success of bitcoin than its large investment, accelerating interest among consumers and vendors alike in trading in the currency. Simultaneously, Musk's flashy purchase plays into the steep rise of bitcoin this year that could quickly reverse itself if purchasers' enthusiasm wanes, or regulators' enthusiasm picks up steam.