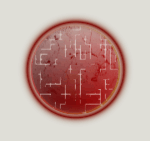 Thank you to everyone who joined us in-person or virtually for our 2022 Spring Blockchain Event, held on April 12, 2022. If you missed the session or would like to view on-demand, the link is below.
On Demand: To view the panel discussion on-demand, click here.
Panel discussion: "This will get worse before it gets better": Are US regulators an obstructive bottleneck or important brake on blockchain adoption?
CLE: CLE credit is available for this event
Panelists:
Cody Willard, Investment Manager (moderator)

Francesco Castella, Senior Policy Advisor to Representative Ted Budd (R – NC)

Keith Coyne, Head of Strategy and Product for Cowen Digital

Nikhilesh De, Managing Editor for Global Policy and Regulation at CoinDesk

Anthony Tu-Sekine, Head of Seward & Kissel's Blockchain and Cryptocurrency Group