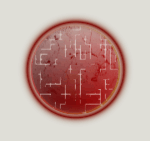 The Securities and Exchange Commission has sued a group of cryptocurrency promoters who raised over $2 billion from investors, most of which was never returned after the digital asset plunged in value.
The SEC on May 28 sued five individuals in Manhattan federal court, alleging they promoted a "global unregistered digital asset securities offering." The SEC said the men violated laws that required them to register as brokers, among other investor-protection regulations. The lawsuit calls for the defendants to pay back the money and pay civil monetary penalties.
The promoters, all based in the U.S., touted a lending program associated with BitConnect Coin, a now-defunct digital asset, promising returns as high as 40% a month from a trading bot purportedly designed to profit from the volatility of bitcoin, the lawsuit said. BitConnect was created in 2016 by a company with the same name, with the coins sold in exchange for bitcoin. Yet after state regulators in Texas and North Carolina filed cease-and-desist orders in January 2018 against BitConnect, the company a week later closed the platform, and the cryptocurrency lost 92% of its value in one day. During the following week, many investors seeking to withdraw their funds were unable to access the BitConnect website, the lawsuit noted.
The SEC's action is another in a long line of action against promoters of unregistered or fraudulent digital asset securities offerings. Last December, the SEC filed a civil suit against Ripple Labs Inc. and two of its founders for the unregistered offering of a cryptocurrency similar to bitcoin. The agency also may be moving to increase regulation of cryptocurrencies. The chairman of the agency recently called on Congress to develop a strategy for regulating cryptocurrency exchanges.
LEGAL TOKENS
The SEC is stepping up enforcement of cryptocurrency issuers and promoters, reasoning that the digital assets are securities and subject to the same regulations as stocks and bonds. While the complaint filed by the SEC against the BitConnect promoters clearly describes a pyramid or Ponzi scheme, the SEC did not bring any fraud charges, in all likelihood because the relief demanded – disgorgement of ill-gotten gains and penalties – would have been the same. Another reason why the SEC decided not to bring fraud charges may have been to conserve litigation resources; fraud is more difficult to prove against individuals than entities, and BitConnect unincorporated in the U.S. and BitConnect companies once registered in the U.K. were defunct or dissolved by the time the SEC's complaint was filed.