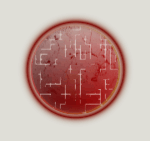 The chairman of the Securities and Exchange Commission provided testimony to Congress that could encourage Congress to develop a strategy for regulating cryptocurrency exchanges.
SEC Chairman Gary Gensler made the comments during a hearing before the House Financial Services Committee on May 6. Gensler's prepared testimony did not explicitly mention cryptocurrencies, but later in his live remarks, the chairman seized an opportunity to note that exchanges like Coinbase and Binance lack a regulatory framework. Having one in place, Gensler said, could instill more confidence in them.
LEGAL TOKENS
Currently, cryptocurrency exchanges in the U.S. are required to register as a Money Services Business with FinCEN and obtain money transmitter licenses in applicable states, but are not subject to any comprehensive federal regulatory scheme. Congress certainly could pass laws to put in place such a regulatory scheme, and such laws very likely would result in an increased confidence in U.S. cryptocurrency exchanges (and perhaps even provide for a way to list cryptocurrency tokens that are securities(?)). However, it would likely take years until actual regulations are put in place. Additionally, such a move may have some unintended consequences: (1) becoming compliant with such regulations will drive out smaller players and will become a barrier to entry for new entrants and (2) it may cut off access to non-U.S. cryptocurrency exchanges for U.S. residents if those exchanges don't comply with the U.S. regulations.