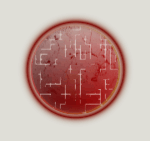 A bill approved by the California State Assembly and pending in the state senate would require businesses in the cryptocurrency industry to obtain licenses from the state's Department of Financial Innovation and Protection (DFPI). Similar in scope to New York's BitLicense framework, the Digital Financial Assets Law (DFAL) would apply to businesses engaged in "digital financial asset business activity," which is broadly defined to include:
Exchanging, transferring, or storing a digital financial asset or directly or indirectly engaging in digital financial asset administration;
Holding either electronic precious metals or electronic certificates representing interests in precious metals, or issuing shares or electronic certificates that represent interests in precious metals; and
Exchanging digital representations of value in online games for either (1) a digital financial asset from the publisher that the digital representation of value was received from, or (2) legal tender or bank credit, outside the game, from the publisher that the digital representation of value was received from.
Along with the licensing requirement, the bill would require crypto businesses to:
Disclose information to customers, including conflicts of interest and a comprehensive fee schedule;
Maintain records of all digital financial asset business activity for 5 years or more after the date of the activity;
Set up a 24-hour customer service telephone line;
Create and maintain policies and procedures for an information security program, an operational security program, a business continuity program, a disaster recovery program, an antifraud program, a program to prevent money laundering, a program to prevent funding of terrorist activity, and a program dedicated to promoting compliance with state and federal law; and
Similar to SEC registered broker-dealers, comply with a "best interest standard," considering the best interest of customers making investment recommendations.
The bill would also allow the DFPI to conduct examinations of licensees.
The text of the bill can be found here.
LEGAL TOKENS
It is unclear whether the DFAL is likely to be signed into law. Previous bills imposing licensing requirements on crypto businesses have all failed. But if the DFAL is adopted in California, crypto businesses would find it more difficult to avoid regulation by avoiding a jurisdiction the way some have with the New York BitLicense. Staying out of New York alone is one thing; it's entirely another to stay out of both New York and California. Moreover, adoption of the DFAL could prompt other states to enact licensing requirements, similar to states adopting privacy laws on the tail of the California Consumer Privacy Act.