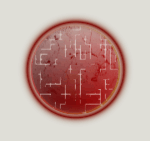 On April 15, 2021, the United States announced numerous wide-ranging sanctions targeting Russia, including new prohibitions on dealings in Russian sovereign debt, sanctions in response to attempted election interference, and sanctions relating to the Crimea Region of Ukraine. Seward & Kissel's full memorandum covering the new Russia sanctions is located here.
Notably, OFAC added 29 digital currency addresses to the Specially Designated Nationals and Blocked Persons List (SDN List) relating to the election interference sanctions. The digital currency addresses added to the SDN List include those for Litecoin (LTC), Bitcoin (XBT), Verge (XVG), Zcash (ZEC), DASH, Ether (ETH), and Bitcoin Cash (BCH).
The U.S. Department of Justice also charged two operators of an e-commerce business named SecondEye Solution (a/k/a Forwarderz) that allegedly had engaged in the sale of digital images of false identification documents. OFAC also designated SecondEye Solution for assisting Russia's Internet Research Agency (IRA) in their attempts to influence the 2016 U.S. Presidential election. OFAC alleged that the IRA purchased 15 fraudulent U.S. driver licenses from SecondEye Solution, which were used as supporting documents for online social media accounts opened by the IRA.
LEGAL TOKENS
These new sanctions demonstrate OFAC's continued commitment to targeting illicit activities involving digital currencies, including sanctions evasion. In the past, OFAC has added digital currency addresses to its SDN List, including privacy coins, and we expect that trend to continue.