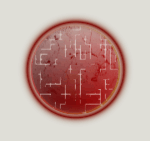 NortonLifeLock (NASDAQ: NLOK) is adding a feature to their Norton 360 antivirus program that will allow users to mine for cryptocurrency.
The "Norton Crypto" feature will enable Norton customers to use the extra computing power of their personal computers to mine for Ethereum. As crypto mining with a personal computer usually requires disabling antivirus software, according to NortonLifeLock "Norton Crypto delivers a secure, reliable way for consumers to mine for Ethereum."
Once activated, Norton Crypto will begin mining Ethereum whenever a users' computer is idle. Any Ethereum generated is automatically sent to a digital wallet created by Norton and hosted on the cloud. To overcome difficulties of solo mining, the program will rely on a pool where many users will combine the power of their computers to mine a block together. As of now, Norton plans to charge a 15% fee, which is considerably higher than most Ethereum pools.
Currently, the program is only available to those who join Norton's Early Adopter Program but is expected to be made available to all users in the approaching weeks.
LEGAL TOKENS
While bitcoin mining remains legal across most of the world, U.S.-based miners should be aware that crypto mining is considered taxable income by the IRS and must be reported on returns. This, combined with Norton's relatively high fee and the energy consumption associated with crypto mining, may be prohibitive for some would-be users. Additionally, those who work around the energy costs by using "free" electricity from their work offices or university accommodations, for example, could expose themselves to legal action.