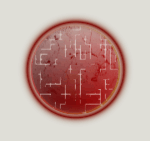 On October 6, 2021,1 the Department of Justice (the "DOJ") announced the launch of the National Cryptocurrency Enforcement Team ("NCET"), aimed at combating illicit uses of digital assets — particularly the role of cryptocurrency in ransomware payments and money laundering.2
According to the DOJ announcement, the NCET will focus on activity by cryptocurrency exchanges and infrastructure providers that may be used to facilitate money laundering. The NCET will also help track down and recover assets lost to fraud and ransomware payments.
The DOJ's creation of the NCET is the latest example of government interest in cryptocurrency regulation and bringing enforcement actions in connection with illicit uses of cryptocurrency. The announcement came after the recent cyberattack against Colonial Pipeline Co., which caused a temporary shutdown of one of the country's largest pipelines. Other targets have included hospitals, universities, and state court systems.
Ransomware schemes frequently involve cryptocurrency because it allows for the quick transfer of funds across borders and outside the traditional financial system. Digital asset exchanges allow customers to swap out funds for other digital assets or fiat currency, a capability that bad actors can use to make illicit funds much harder to trace.
The Department of the Treasury recently blacklisted SUEX, a cryptocurrency exchange, in a first-of-its-kind action, accusing it of helping cybercriminals launder extortion payments.
Deputy Associate Attorney General John Carlin3 explained the key to success in enforcement actions is a parallel effort among agencies. He also emphasized the increased burden that will be placed on cryptocurrency exchange operators, including the KYC requirements of banks and other financial institutions as well as Bank Secrecy Act compliance.
LEGAL TOKENS
The DOJ announcement signals its increased interest in digital assets as cyberattacks and crypto investing are attracting public attention. Digital asset companies should view this announcement as a warning to enhance their compliance programs, including mitigating anti-money laundering risk, potential securities law issues, and KYC and BSA requirements.
Please contact your primary attorney at Seward & Kissel if you have any questions or want any assistance with your firm's digital assets program.
1 See DOJ Press Release, available at https://www.justice.gov/opa/pr/deputy-attorney-general-lisa-o-monaco-announces-national-cryptocurrency-enforcement-team.
2 See "New DOJ Crypto Team Puts Exchanges in Hot Seat" by Elise Hanse, available at https://www.law360.com/whitecollar/articles/1429663/new-doj-crypto-team-puts-exchanges-in-hot-seat-?nl_pk=b3a8d983-9be1-405f-8893-c887d07d3ef3&utm_source=newsletter&utm_medium=email&utm_campaign=whitecollar​.
3 See "John Carlin on Stepping Up DOJ Corporate Enforcement," available at https://globalinvestigationsreview.com/news-and-features/in-house/2020/article/john-carlin-stepping-doj-corporate-enforcement.