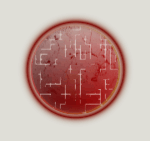 MicroStrategy Corporation, a Virginia-based business intelligence company, announced in a filing with the SEC on September 11, 2020, that it had adopted a new corporate treasury policy. The new policy shifts substantial cash holdings into bitcoin, "with bitcoin serving as the primary treasury reserve asset on an ongoing basis, subject to market conditions and anticipated needs of the business for Cash Assets, including future potential share repurchase activity."
MicroStrategy now holds approximately $425 million in bitcoin, with possible future purchases. This is the first time a publicly traded company has transformed its corporate treasury holdings in what amounts to a strategy of "betting the company" on bitcoin.
LEGAL TOKENS
After MicroStrategy's announcement of its new corporate strategy shifting assets into bitcoin, its stock price rose almost 10%, which may indicate that investors bought the stock to get exposure to bitcoin. Could the SEC come calling, asking MicroStrategy to justify why it should not be deemed an investment fund rather than an operating company?