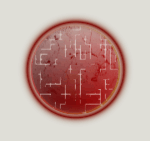 MicroStrategy Inc., a provider of enterprise analytics and mobility software, has announced it will borrow $900 million to buy more bitcoin.
The company said it will offer 0% convertible senior notes due in 2027, its second round of borrowing from institutional investors to help finance bitcoin purchases. MicroStrategy initially announced a $600 million debt offering for its latest bitcoin buy, but supersized its oversubscribed offering to nearly $900 million on Wednesday. Investors will be able to convert the notes to cash or MicroStrategy stock at a 50% premium to Tuesday's closing price.
MicroStrategy started investing in bitcoin last year, and its stock price has soared. Shares of the company traded around $1,000 in mid-February, compared with below $140 in early September 2020. While the company had earnings of $60 million in 2020, much of the rise in market capitalization (which is in excess of $8 billion) is likely related to its bitcoin holdings. As of Feb. 8, the company held 71,079 bitcoins, worth about $3.5 billion.
The board of MicroStrategy last September approved the expansion of its treasury reserves, such as cash and short-term investments, to include bitcoin. Since then, the company had purchased by year-end 70,469 bitcoin at an average price of $15,964, worth about $1.125 billion, according to a Feb. 12 annual report filing with the Securities and Exchange Commission. Bitcoin reached $50,000 mid-day on Feb. 16 and, as of the date of this report, is still rising. Part of MicroStrategy's purchases were financed by the issuance of $650 million in convertible senior dues in the fourth quarter, paying 0.75% and due in 2025.
The decision continues a trend of institutional interest in cryptocurrencies. Elon Musk's Tesla Inc. purchased $1.5 billion of the currency earlier this month. BNY Mellon has said it will start holding bitcoin on behalf of its clients, and BlackRock Inc. has announced it will add bitcoin as an eligible investment to two funds. Mastercard Inc., Square Inc., and PayPal Holdings Inc. all have taken steps to allow customers to either hold or pay in bitcoin.
LEGAL TOKENS
MicroStrategy is a public company specializing in enterprise analytics software and services that over the last year has added acquiring and holding bitcoin as a business strategy. It is not clear how regulators will feel about adding this strategy (which differs from other companies that may decide to invest some of their cash in bitcoin in the sense that MicroStrategy is raising funds for the sole purpose of purchasing more bitcoin), and MicroStrategy's public disclosure about how it purchases, custodies, and values its bitcoin does not appear to meet the standard the SEC might require of a fund that invests in bitcoin. In addition, as a publicly traded company that sits on a hoard of bitcoin, could it become the target of activist shareholders or LBO specialists?