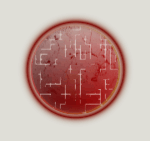 On October 3, 2022, the Securities and Exchange Commission (SEC) entered a settled Order against Kim Kardashian charging her for promoting EthereumMax and its EMAX tokens to the public on Instagram without disclosing her compensation.
Earlier this year Kardashian posted several Instagram stories about EMAX. The posts included a link to the EthereumMax website, which instructed viewers on how to invest in EMAX tokens. However, Kardashian did not disclose that the company had paid her $250,000 for her posts. Under the terms of the SEC's Order, Kardashian agreed not to promote crypto assets for three years and to pay a total of $1.26 million in disgorgement and penalties.
Did anyone think Kardashian was not being paid? In case there was any confusion, each post said "#AD" at the bottom. However, as SEC Chair Gary Gensler said in an interview touting the settlement, more is required under the federal securities laws. Kardashian was supposed to disclose how much she was being paid. Maybe it slipped her mind? It may be a lot for me or you, but for Ms. K, the amount at issue seems like lunch money. Here at SKrypto we can only speculate.
LEGAL TOKENS
The SEC tends to choose cases it believes will get attention and thereby serve as a warning to others not to make the same mistake. By this measure, the SEC's action against Kardashian has been an enormous success. In 2018, the SEC entered into similar settlements with DJ Khaled and professional boxer Floyd Mayweather Jr. for failing to disclose payments they received for promoting ICOs.
Section 17(b) of the Securities Act, often referred to as the "anti-touting" rule, requires those who promote securities for an issuer, underwriter, or dealer to disclose the nature and amount of the consideration received for such promotions. For the SEC to have jurisdiction they must find the EMAX tokens were securities and the Order takes us through a basic Howey analysis.
The same day the SEC announced the action against Kardashian, it released a YouTube video warning investors to use caution when listening to celebrity endorsements for investments. Keep up with the SEC and watch the video here.