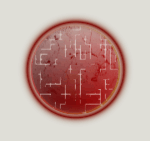 Kentucky state legislators advanced a tax break that would exempt electricity used by crypto miners from sales tax. The bill moved from Kentucky's lower legislative chamber to its state senate, where it will be considered alongside the Kentucky senate's own bill that provides tax breaks for crypto miners.
The sales tax exemption is estimated to cost Kentucky one million dollars in tax revenue. Kentucky is betting that this lost revenue will be more than made up for by attracting new residents and businesses, creating new jobs, and generating economic activity.
LEGAL TOKENS
State and local tax incentives are immensely helpful to start-ups and early-stage companies. These incentives can bring down the cost of capital and make it easier to launch or advance a new or young business. In addition, if a jurisdiction is offering tax breaks to attract certain businesses and industries, such as Kentucky, that might be indicative that the jurisdiction will be friendly to such businesses.