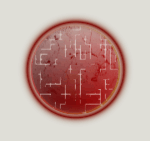 India's government has introduced a bill that would ban private cryptocurrencies, but much remains up in the air as to what a prohibition would entail. News broke in late January that the government plans to introduce the Cryptocurrency and Regulation of Official Digital Currency Bill, 2021. Among other things, the law provides a framework for the creation of a digital currency to be issued by the Reserve Bank of India.
It is unclear what the bill's chances of passing are. The bill itself is also ambiguous. For example, the bill seeks to prohibit all private cryptocurrencies in India, but "allows for exceptions to promote the underlying technology of cryptocurrency and its uses," according to a document issued by Lok Sabha, India's parliament. "Private" could mean any digital currency that is not sovereign.
India has taken strong stances against cryptocurrencies in recent years, but the market continues to grow. In 2018, a government panel recommended banning all private cryptocurrencies, proposing a 10-year prison term for violators. That same year, India's monetary policy regulator banned crypto transactions after a spate of fraudulent activity, but the rule was reversed by India's Supreme Court in 2020.
LEGAL TOKENS
It may be too late to put the "crypto genie" back in the bottle. Bitcoin has already created significant wealth for some Indians, and declaring a total ban on all cryptocurrencies not issued by the Indian government could create a significant political backlash. A possible middle ground could be a restriction on the use of cryptocurrencies for certain transactions, including illegal activities. Perhaps most importantly, India's bill offers a path for the government to establish its own digital currency, something which many countries are considering.