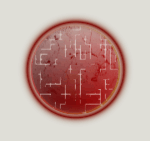 Representative Josh Gottheimer (D-NJ) has circulated a draft bill among House Financial Services members that would limit the entities that are permitted to issue stablecoins. The draft is for discussion purposes at this point and has not yet been officially introduced.
The draft bill defines stablecoins as "any cryptocurrency or other privately issued digital financial instrument that is collateralized on a one-to-one basis by United States dollars." The draft contains the following salient provisions:
Stablecoins would not be "securities" or "commodities" "for purposes of State and Federal securities and commodities laws."

Stablecoins may only be issued by an insured depository institution or a "nonbank qualified stablecoin issuer."

Any person may become a nonbank qualified stablecoin issuer by notifying the U.S. Department of the Treasury

A nonbank qualified stablecoin issuer must maintain collateral in an amount equal to 100 percent of the value of outstanding stablecoins in either U.S. dollars (on deposit in an insured depository institution) or Treasury securities.

Stablecoins issued by an insured depository institution would be eligible for FDIC deposit insurance.

The FDIC would be directed to establish a "Stablecoin Insurance Fund" to insure stablecoins issued by nonbank qualified stablecoin issuers up to $250,000 per holder.



LEGAL TOKENS
The bill has only just been circulated for discussion purposes. Representative Gottheimer is likely searching for co-sponsors prior to introducing the bill, if it is to be introduced at all. It seems unlikely that without one or more influential co-sponsors, or explicit White House support, the bill will advance or be passed into law during this Congressional term. It remains to be seen whether the key components of this draft bill are the starting place of a discussion to regulate stablecoins.