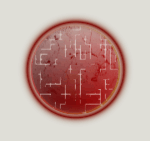 On June 30, 2021, the U.S. Department of the Treasury's Financial Crimes Enforcement Network (FinCEN) issued its first priorities for anti-money laundering and countering the financing of terrorism (AML/CFT) policy, pursuant to the Anti-Money Laundering Act of 2020 (AMLA) (collectively, the Priorities). The Priorities identify what FinCEN views as the most significant AML/CFT threats facing the U.S., which includes cybercrime, corruption, domestic and international terrorist financing, fraud, transnational criminal organizations, drug trafficking organizations, human trafficking and smuggling, and proliferation financing.
Notably, FinCEN identified virtual currency considerations in the context of cybercrime as a priority of interest, including as it relates to ransomware. In particular, FinCEN observed that while there has been substantial financial innovation in the virtual currency space, virtual currencies have nonetheless "grown as the currency of preference for a wide variety of online illicit activity."
LEGAL TOKENS
This is not the first time the Treasury Department has identified ransomware as a cybercrime threat (see FinCEN and OFAC alerts here and here), and it certainly will not be the last. Maintaining a strong AML and sanctions compliance program will continue to be a key priority for those in the cryptocurrency and blockchain industries, particularly as it relates to ransomware and other cyber-related attacks.