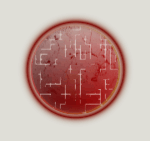 The European Investment Bank recently issued €100 million worth of two-year bonds on a public blockchain, the first of its kind by the institution, signaling the increasing acceptance of the technology to power the capital markets.
On April 28, the EIB issued the bonds as tokens on the Ethereum blockchain network, using distributed ledger technology for the registration and settlement of the bonds. Investors paid for the tokens using traditional currencies, and EIB relied on the Bank of France's digital currency to settle the bond with the arrangers Goldman Sachs, Banco Santander, and Société Générale.
The EIB has stated that the digitalization of capital markets could bring benefits to market participants in the coming years, through effects like reduced fees and a reduced presence of intermediaries. It will also offer greater transparency to investors.
Issuers such as the World Bank, China Construction Bank Corp., JPMorgan Chase & Co., and National Bank of Canada have used blockchain technology in the debt markets in recent years. But the deals have been sporadic and the volume negligible compared with regular bond issuance. The World Bank was the first to issue public bonds on a blockchain in 2018, in a deal led by the Commonwealth Bank of Australia for about A$100 million.
LEGAL TOKENS
Using cryptocurrencies for debt issuance is still uncommon, but the move by the EIB signals that bond markets could be nearing a tipping point in terms of issuer and investor interest. Traditional bonds have historically had low visibility in terms of markup and bid-ask spreads, and putting bonds on blockchain has the promise of bringing greater transparency, speed, and lower transaction costs to the asset class.