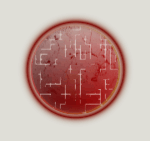 The Diem Association – formerly Libra – announced last week that it will partner with a California bank, Silvergate Bank, and a federally chartered trust company, Anchorage, to issue a U.S. dollar-backed stablecoin, Diem USD. The announcement regarding the stablecoin, which will be backed 100% by U.S. Treasuries, reflects a push by Diem to market its product as one that will comply with all applicable U.S. banking law requirements, and that will provide a stable method for customers to make digital payments, even customers who are unbanked or underbanked.
Diem works through its virtual asset service provider participants – VASPs – which include Coinbase, and through its relationships with Silvergate and Anchorage. Silvergate will issue Diem USD on a blockchain-based payment system developed by Diem. If a customer pays Coinbase $1,000 for Diem USD, Coinbase will use a Silvergate API to tell Silvergate to issue $1,000 worth of Diem USD to Coinbase. Coinbase will place the $1,000 worth of Diem USD in the customer's digital wallet. Importantly, only customer wallets hosted by a VASP will be eligible to hold Diem USD, and Silvergate will ensure that all of Diem's VASPs comply with the Bank Secrecy Act and all applicable AML-KYC requirements. In order to maintain the price stability of the stablecoin, Silvergate will hold U.S. Treasuries in a segregated reserve account on a one-to-one basis, matching the amount of Diem USD outstanding. Anchorage's role will be to provide custody for the digital currency with the intention of providing both security and instant availability.
LEGAL TOKENS
Whether Diem succeeds as a stablecoin that achieves widespread use for payments is not yet certain. Even more uncertain is the ability of Diem – or any digital asset – to achieve significant uptake among unbanked customers, at least in the U.S. Diem may be emphasizing these consumers as much to boost support among regulators and in Congress as for any commercial reason. But Diem intends to be available to anyone with an "entry-level smartphone and a data connection," and it is likely that a significant majority of unbanked and underbanked customers in the U.S. have both.
Diem USD has undergone several changes since Facebook's initial push to develop Libra. We may find out soon whether these changes – a one-to-one U.S. dollar peg and new banking partners among them – will be enough to change the game.