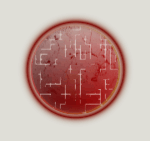 The decentralized exchange Uniswap made an unannounced delivery of its new governance tokens (UNI) to all of its users on September 16, 2020. The delivery had not been publicly anticipated.
Users each received at least 400 UNI tokens through the Ethereum blockchain. After overnight trading, these 400 tokens were worth about $1,200. More than 50,000 addresses now hold UNI tokens.
LEGAL TOKENS
The Uniswap website discloses that some UNI were sold to investors as an investment (with a four-year lockup), which could make it a security in the SEC's eyes. If UNI is deemed a security, is it possible that the drop of the UNI tokens was a distribution of an unregistered security?