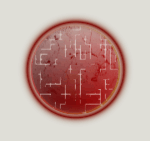 On August 3, 2021, in a speech before the Aspen Security Forum, SEC Chairman Gary Gensler put the digital asset industry on notice that the SEC intends to increase policing the digital asset space. Chairman Gensler said that, in his view, to date, crypto assets primarily have been little more than "digital, scarce vehicles for speculative investment." He further added that there was not enough investor protection in the industry, compared the sector to the "Wild West," and stated that the asset class was "rife with fraud, scams, and abuse." Finally, the Chairman promised that, to protect investor and the capital markets, the SEC "will continue to take our authorities as far as they go."
Chairman Gensler indicated that he considered certain crypto activity such as ICOs to be securities transactions within the purview of the SEC. That is in line with the views of the former Chairman and not a surprise. More interesting was that he included stablecoins — that is, digital currency and transactions involving tokens pegged or linked to the value of fiat currencies. In discussing stablecoins, Gensler referenced both Facebook's project, Diem, and the wider, existing stablecoin market. Gensler stated that he intends to apply "the full investor protections of the Investment Company Act and the other federal securities laws to these products." That provided an interesting juxtaposition to the actions taken by the OCC under its former chair, Brian Brooks — while the OCC guidance is not in direct conflict with the position stated by Chairman Gensler, it certainly indicated a more welcoming view of the concept.
Gensler also addressed crypto trading platforms, lending platforms, and other decentralized finance ("DeFi") platforms. He expressed his belief that many tokens found on DeFi platforms are securities, that many such platforms claim to block U.S. investors while making minimal efforts to do so, and that transactions on DeFi platforms may implicate the securities laws even where the underlying tokens involved in such transactions themselves may not be securities. He stated that these platforms can also implicate the commodities laws and the banking laws. Gensler called on Congress to "close regulatory gaps" that would expand the SEC's powers with respect to these platforms and stated that regulation was necessary for financial stability and national security.
LEGAL TOKENS
Chairman Gensler's speech is only a declaration of intent, though speeches by SEC commissioners or staff can have significant impact on the industry. (For an example, consider the speech by William Hinman, then Director of the Division of Corporation Finance of the SEC, titled "Digital Asset Transactions: When Howey Met Gary (Plastic)." The Chairman's speech indicates that we are likely to see continued enforcement activity from the SEC. Given the lengthy and difficult process involved with passing rules, the SEC's enforcement activities will outpace the enactment of any actual rules for the immediate and mid-term future. The full speech is available here.