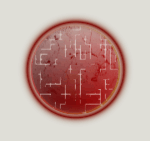 A Canadian bank announced on Feb. 24 that it will launch a cryptocurrency backed by the Canadian dollar called "VCAD." VCAD is a "stablecoin," an emerging class of digital coins that attempt to achieve price stability and are backed by a reserve asset.
VersaBank, a Canadian financial institution based in London, Ontario, will issue VCAD to a third party, Stablecorp (a joint venture between Canadian companies 3iQ Corp., a crypto asset manager, and Mavenet, a blockchain development firm) in exchange for Canadian dollar deposits. The transactions will be executed using smart contracts. Stablecorp will then distribute the VCAD to businesses and individuals for use in general commerce in the coming months, VersaBank said.
VCAD will be the first digital currency to be backed by deposits with a North American bank. VersaBank also plans to work together to launch "VUS," a deposit-based U.S. dollar version of the VersaBank digital currency, and "VEuro" for the euro.
LEGAL TOKENS
VersaBank's move is, by the bank's own admission, an attempt to increase the size of its deposit base so that it can expand its lending operations. Other banks, notably JP Morgan Chase in the U.S., are also actively looking to issue stablecoins, though the JPM Coin is at this time intended to be used solely to settle transactions between bank customers rather than circulating for use in general commerce. A threshold issue for any U.S. stablecoin will be whether it is a security—a question that will require careful analysis, as FinHub was quick to point out in the wake of the OCC's interpretative letter on the authority of national banks and federal savings associations to hold stablecoin reserves.