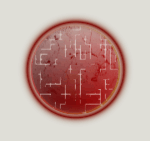 On October 11, 2022, the U.S. Department of Treasury announced that its Office of Foreign Assets Control (OFAC) and Financial Crimes Enforcement Network (FinCEN) announced settlements for over $25 million and $29 million, respectively, against Bittrex, a cryptocurrency trading platform. The Bittrex action is the first parallel enforcement action by OFAC and FinCEN against a single cryptocurrency actor and OFAC's largest cryptocurrency settlement to date.
Under the terms of the settlement with OFAC, Bittrex acknowledged that from 2014 to 2018, it allowed over 116,000 transactions -- valued at over $260 million -- with individuals or entities in OFAC-sanction jurisdictions such as Iran, Cuba, Sudan, Syria, and the Crimea region of Ukraine. Based on information collected by Bittrex during onboarding, such as IP addresses and physical addresses, Bittrex had reason to know that users located in sanctioned jurisdictions but lacked sanctions screening procedures to block such users from the platform.
According to the consent order with FinCEN, Bittrex failed to implement and maintain an effective anti-money laundering ("AML") program as required by the Bank Secrecy Act (BSA) and failed to review suspicious transactions on its platform and file suspicious activity reports (SARs). The consent order states that Bittrex failed to file SARs from its founding until May of 2017, and then filed only one SAR between and May and November of 2017. Among the suspicious transactions it failed to detect were those by individuals in sanctioned jurisdictions, even though the transactions were hundreds of times larger than its typical customer transactions, and those transactions with online "darknet" marketplaces such as AlphaBay, Agora, and the Silk Road 2. The consent order further states that at one point in 2017 Bittrex had a daily average of 23,800 transactions with a value of approximately $97.9 million yet relied on only two employees to manually review all of its transactions for suspicious activity. Bittrex was notified of an IRS examination in October 2017 and at that point began making improvements to its AML program and filing SARs.
LEGAL TOKENS
FinCEN acting Director Himamauli Das announced that "FinCEN will not hesitate to act when it identifies willful violations of the BSA." He continued to say that "Bittrex's failures created exposure to high-risk counterparties including sanctioned jurisdictions, darknet markets, and ransomware attackers. Virtual asset service providers are on notice that they must implement robust risk-based compliance programs and meet their BSA reporting requirements," Das said.
Similarly, OFAC Director Andrea Gacki warned that "when virtual currency firms fail to implement effective sanctions compliance controls, including screening customers located in sanctioned jurisdictions, they can become a vehicle for illicit actors that threaten U.S. national security."