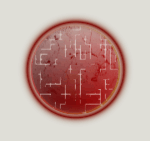 Marathon Digital Holdings (NASDAQ: MARA) recently announced that it has launched a Bitcoin mining pool that has certain OFAC sanctions and AML compliance mechanisms built-in. Recently, Marathon announced that it had successfully directed all of its hashrate in the Marathon OFAC Pool.
According to Marathon's public release, the OFAC Pool is set up with screening technology licensed from DMG Blockchain to filter out those on OFAC's Specially Designated Nationals and Blocked Persons List (SDN List). In this sense, Marathon asserts that its OFAC Pool will be creating "clean" Bitcoin, free from any U.S. sanctions nexus.
LEGAL TOKENS
It is not exactly clear what other compliance protocols are included in Marathon's OFAC Pool, including whether location-based screening was incorporated, as well as compliance with OFAC's 50% Rule. That said, sanctioned jurisdictions, including Iran and North Korea, have flocked to Bitcoin, including via mining operations. This new method of Bitcoin mining could present a unique appeal to U.S. person investors and those that use Bitcoin as transaction means with a U.S. nexus.