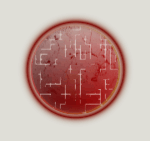 According to Cambridge University's Bitcoin Electricity Consumption Index, Bitcoin mining activity across the globe now consumes 121.36 terawatt-hours (TWh) of electricity per year, more than Argentina or the Netherlands and roughly equivalent to Norway.
Bitcoin mining requires ever-increasing computing power to verify transactions and create new blocks on the chain. The precise environmental impact is difficult to measure, at least for the time being, but Bitcoin mining operations have already been blamed for widespread power outages in Iran. Large-scale Bitcoin mining operations using renewable energy sources may not impose significant environmental costs. But mining operations in countries like China, which is heavily dependent on coal-fired power plants, could worsen carbon emissions.
LEGAL TOKENS
To this point, political leaders and regulators have not indicated concern over Bitcoin-related environmental issues. In all likelihood, Bitcoin mining will continue to consume increasing amounts of energy, which may focus lawmakers' attention. The long-term regulatory consequences could include direct restrictions on Bitcoin, or more indirect measures, such as the imposition of a carbon tax on Bitcoin transactions. Coordinated action likely is years away, but this is a problem that will need to be addressed.