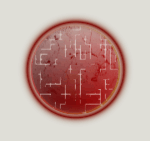 Philosopher Craig Warmke is the first to analyze the metaphysics of Bitcoin. Warmke argues that no one fully understands Bitcoin because no one has studied it at an ontological level. Until now.
Warmke also asserts that everyone is wrong – "Bitcoin is not code."
Instead of code, "the Bitcoin blockchain is a digital book" that tells Bitcoin's fictional and ongoing story. Multiple people co-author this digital book, and they all write exclusively about Bitcoin, the story's protagonist. Co-authors write new chapters of the story, and each chapter only gets published if it follows the rules: write exclusively about Bitcoin, a crypto wallet, and an amount. Publishers also "compete to have their version of the chapter published" because if their version of the chapter is published, they receive Bitcoin as a reward.
In his article in The Node, a newsletter published by CoinDesk, Brady Dale extended Warmke's argument by using the analogy that Bitcoin is like Batman – a fictional, continuous story that generates real-world revenue. Both Bitcoin and Batman are ongoing stories written by co-authors and controlled by publishers. Comic book authors first invented Batman in 1939, and his story has grown throughout the decades as multiple authors expanded upon the Batman saga. However, comic book authors can't insert whatever they want into the Batman universe – the Batman story is limited to Gotham City and fighting crime. Similarly, the Bitcoin universe is limited to Bitcoin traveling from wallet to wallet. Publishers, like DC Comics, decide whether something is appropriate for the Batman universe and therefore publishable. Likewise, Bitcoin's miners decide whether to publish a chapter in the Bitcoin universe.
Philosophers assert that crypto regulators, traders, and advocates need a theoretical understanding of what Bitcoin actually is before regulating or investing in BTC. And according to Warmke, "Bitcoin is a fictional substance that appears in a digital book, the blockchain," in a "massively co-authored" story that stars Bitcoin as its main character.
LEGAL TOKENS
All may not agree with the musings of Warmke, but there can be no question that there is a Bitcoin "community" that is deeply involved and invested (both figuratively and literally) in the cryptocurrency. This is reminiscent of gold (to which, perhaps not surprisingly, Bitcoin is often compared). Does this add to the value or valuation of Bitcoin? Only time will tell, but one does not have to go too far out on a limb to conclude that this adds to Bitcoin's staying power.