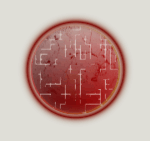 On January 12, 2023, the Securities and Exchange Commission (SEC) charged Genesis Global Capital LLC (Genesis) and Gemini1 Trust Company, LLC (Gemini) for the unregistered offer and sale of securities through the Gemini Earn program.
According to the SEC, between February 2021 and November 2022, approximately 340,000 retail investors used tokens from their Gemini accounts to invest in the Gemini Earn program. Customers were promised varying interest rates to lend their assets to Genesis which, among other things, then lent the assets to institutional borrowers.2 Genesis sent the promised interest payments to Gemini, which deducted its fee, then passed the remainder along to Earn customers.
The SEC's complaint, filed in federal court in lower Manhattan, seeks permanent injunctive relief, disgorgement of the companies' profits, and civil penalties.
LEGAL TOKENS
More than once, SEC Chair Gary Gensler has made public remarks urging crypto market intermediaries to "come in, talk to us, and register."3 It appears Gemini tried to do just that. On the day the SEC filed, Tyler Winklevoss took to Twitter to call the SEC's case "Super lame" and a "manufactured parking ticket," noting that Gemini had been in discussions with the SEC about the Earn program for more than 17 months.
As evidenced by the (IMO clean, well-written) complaint, the transactions at issue were not terribly complicated. So what happened How much was there to discuss? Why did the SEC wait until after Genesis suspended customer withdrawals to bring its case?4
Maybe Gemini kept repeating the same arguments as to why it did not need to register. Maybe the SEC staff, in its customary fashion, declined to give Gemini any guidance and instead just kept throwing up roadblocks to registration. Maybe the issue was something else altogether. We cannot know. What we do know is that "come in, talk to us" did not work this time.
1 With apologies for the distraction, we here at SKrypto are devout Bowie fans and could not resist.
2 The SEC's complaint also alleges that Genesis loaned Gemini Earn investor asset to its ultimate parent, Digital Currency Group, Inc. "to fund investment opportunities and repurchase DCG stock … in secondary transactions."
3 SKrypto discussed Gensler's linked speech, entitled Kennedy and Crypto, in which he informed the crypto industry and the public that we have all the "guidance" from the SEC we could need in an earlier post, found here. (Please note, Gensler added the scare quotes around "guidance" in his speech, not us.)
4 According to the SEC's complaint, Genesis suspended withdrawals in November 2022 because of "withdrawal requests which have exceeded our current liquidity."