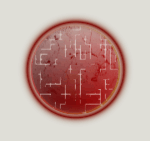 On May 3, 2022, the Securities and Exchange Commission announced1 that it plans to add 20 new members to the unit responsible for investigating and prosecuting crypto and cyber-related matters, growing the unit to at least 50 members. The unit, formerly known as the Cyber Unit, will be re-branded as the "Crypto Assets and Cyber Unit."
In its announcement, the Commission said the unit will focus on crypto asset offerings, exchanges, lending and staking products, DeFi platforms, NFTs, and stablecoins. The unit will also investigate cybersecurity disclosure and control issues impacting public companies and/or SEC registrants.
In connection with the announcement, Gurbir S. Grewal, Director of the SEC's Division of Enforcement focused on risks to retail investors, noting: "Crypto markets have exploded in recent years, with retail investors bearing the brunt of abuses in the space. Meanwhile, cyber-related threats continue to pose existential risks to our financial markets and participants."
---
1 See, https://www.sec.gov/news/press-release/2022-78.
LEGAL TOKENS
The simple takeaway is that cryptomarket participants should expect an uptick in activity from the SEC's Enforcement Division, particularly those who provide services to retail markets or customers.On another note, it was never clear why the Enforcement team responsible for investigating crypto-related matters was lumped into the Cyber Unit, which was tasked with cybersecurity matters. The rebranding, at least, makes sense.